Financial Planning / Investment Advisers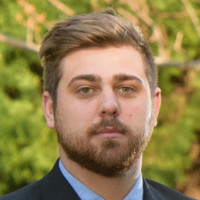 Jye Berghofer
Private Client Advisor
Dornbusch Partners is a Toowoomba owned and operated team of professional financial planners and advisers who offer combined shares and financial planning advice to clients across Australia. John Dornbusch established the business in 1987.
Our exciting blend of shares and financial planning advice distinguishes us from most other financial planning practices. Along with our commitment to superior client service, this combination is what makes Dornbusch Partners so successful. We recognise that every client has their own individual financial needs, personal aspirations and shares and investment criteria.
We are committed to building a profitable portfolio for you after thoughtfully considering all your needs. We also aim to establish a strong working relationship with you, based on the trust and confidence you have in our ability and skills as experienced financial planners.
"Committed to you – our best investment"